Immune Shake Booster
A proactive aid to support your defense system.*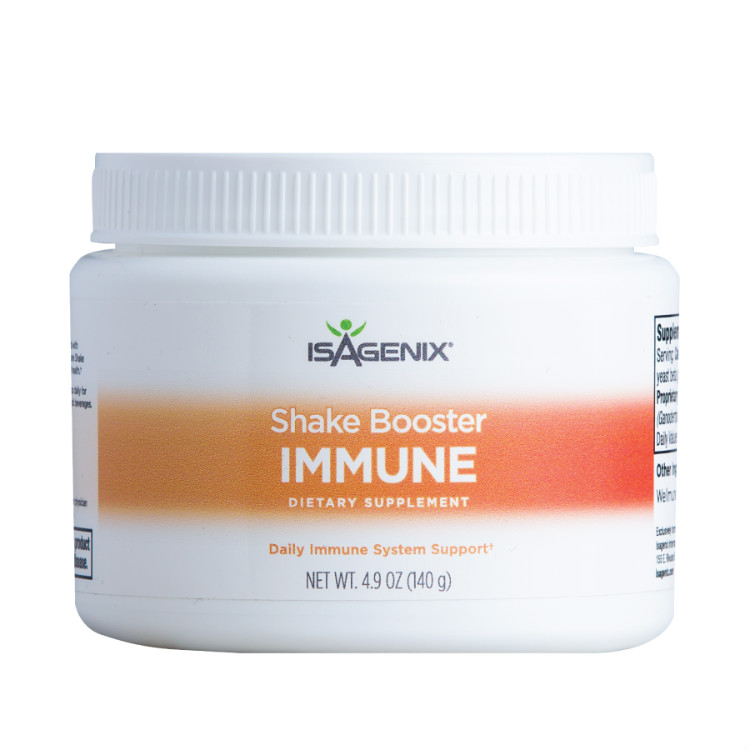 Easy to Use!
For adults: Mix 1 scoop of Immune Shake Booster with your favorite Isagenix shake.
For kids 4+: Mix ½ scoop daily into shakes, smoothies, or other thick beverages.
Science+Nature
Made from a combination of Wellmune® beta glucan, reishi, poria, and maitake mushrooms, Immune Shake Booster uses scientifically backed immune-health-supporting compounds to help prime, strengthen, and balance the immune system for better overall health*.
Free From…
artificial colors
flavors
sweeteners
* These statements have not been evaluated by the Food and Drug Administration. These products are not intended to diagnose, treat, cure, or prevent any disease.
REAL RESULTS WITH ISABODY CHALLENGE