Exhausted Mom Becomes Happy, Healthy Fitness Coach
Rachel Krebs felt unhappy ever since her teenage years, so when she got pregnant, her moods went up and down. After she had her first baby, Rachel lost most of her pregnancy weight and even began training for a half marathon, but her mood was still low. She had little energy and was struggling to remain present in her marriage.
"I was exhausted all the time," she said. "I was just living on coffee and looking forward to naptime and bedtime."
From Hesitation to Health
During this time, an old friend contacted Rachel wanting to talk to her about Isagenix. Hesitant at first, Rachel eventually said yes to the products, after witnessing her friend's transformation; she knew she needed a solution for weight loss.
Rachel purchased a 30-Day System and noticed a change in her energy level and weight. But she was experiencing a little bit of buyer's remorse, so when her second 30-Day System came in the mail, she let it sit in the corner for a few weeks. Realizing that her weight was increasing and her energy decreasing without the products, Rachel gave in and started her second 30-Day System.
Because she experienced such positive results from the 30-Day System, Rachel helped her mother and husband join Isagenix, too. Shortly after, she was given the opportunity to attend an Isagenix University in Seattle, just 45 minutes from her home. It was at this IsaU where she learned about the IsaBody Challenge®.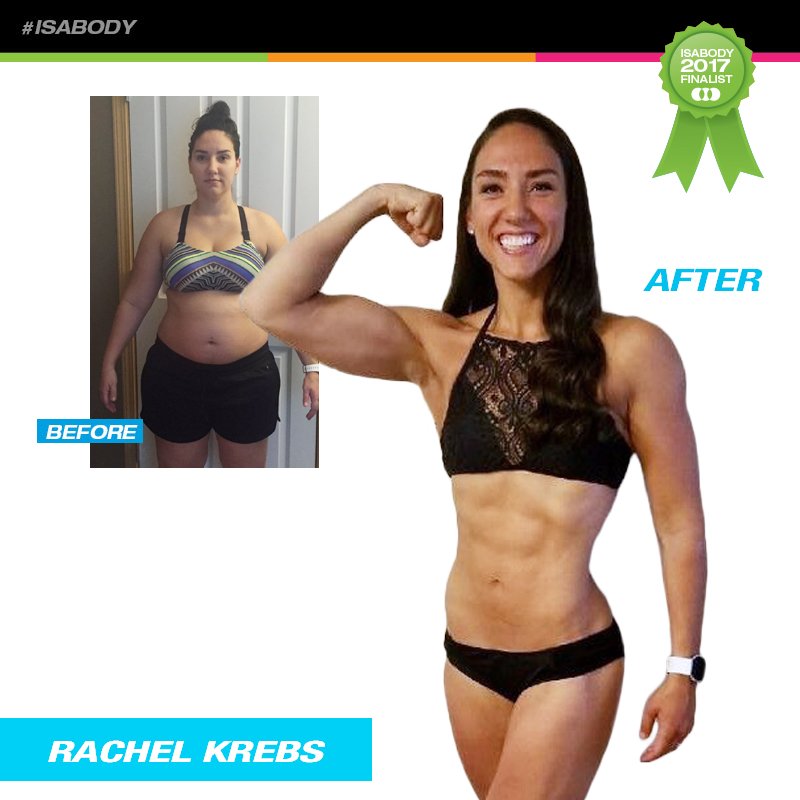 Taking the Challenge
Inspired by the IsaBody transformations she saw at IsaU, Rachel wanted to be next. She attended Celebration that summer and learned afterward she was pregnant with her second child. During her second pregnancy, she gained a lot of weight, and after giving birth, she struggled to lose it.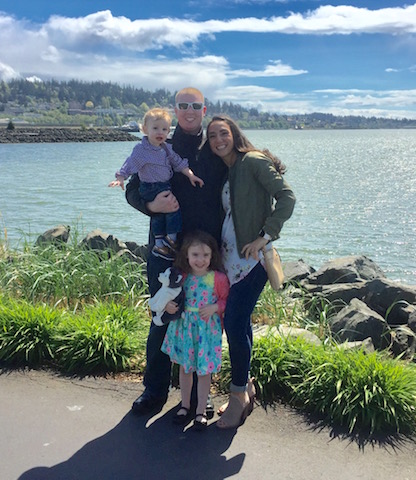 Remembering the transformations she saw with IsaBody, Rachel took her "before" pictures just one week after giving birth and enrolled in her first Challenge. She began training, found a coach, and set goals. Although her mood was beginning to improve, Rachel and her husband were experiencing financial and emotional stress. She used exercise and nutrition as an outlet for working through the stress.
"Having that focus, I knew that I could hit the gym, and I could dial in my nutrition," she explained. "I knew that those were two things that I could control and be able to cope in a healthy way instead of turning to food and eating away my emotions. Health is so much more than a number on a scale."
Goals and Gratitude
Through four Challenges, goals became a big part of Rachel's life. During her most recent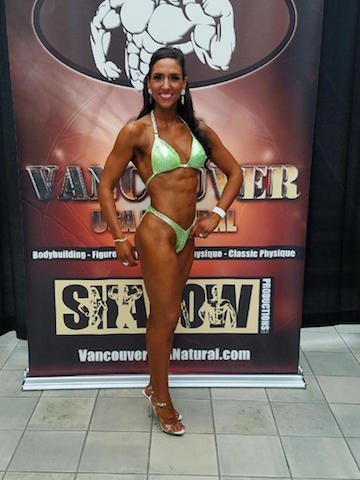 Challenge, she set a goal to compete in a bikini competition, in which she placed in the top 10 in both of the categories she entered. Rachel set other goals, too, one being to train and eat like an elite athlete and another to become part of the START 1000.
"When you have goals, you approach food differently," she explained. "When you don't have goals, you have this excuse and that excuse."
Today, Rachel wakes up every morning excited about life. She started to work as a fitness coach at a gym, teaching group fitness classes, which was something she never had the courage to do before. Overall, she has lost 90 pounds* during her Challenges and is extremely grateful to Isagenix and IsaBody for helping her get through life's rough patches.
"I have so much gratitude, and I really want to be able to share it with others."
*Results not typical. Weight loss, muscle gain, lifestyle, and other results depicted here reflect exceptional individual experiences of Isagenix Customers and should not be construed as typical or average. Results vary with individual effort, body composition, eating patterns, time, exercise, and other factors, such as genetic and physiological makeup. In a two-phase study performed from 2015-2016 by Skidmore College in New York, researchers evaluated use of Isagenix products for weight loss. As part of the weight-loss phase, the participants took part in a calorie-controlled regimen of Shake Days and one Cleanse Day per week and lost an average of 24 pounds after 12 weeks. View the study results.