AMPED™ Tri-Release Protein
---
AMPED™ Tri-Release Protein is designed to help you get better results faster.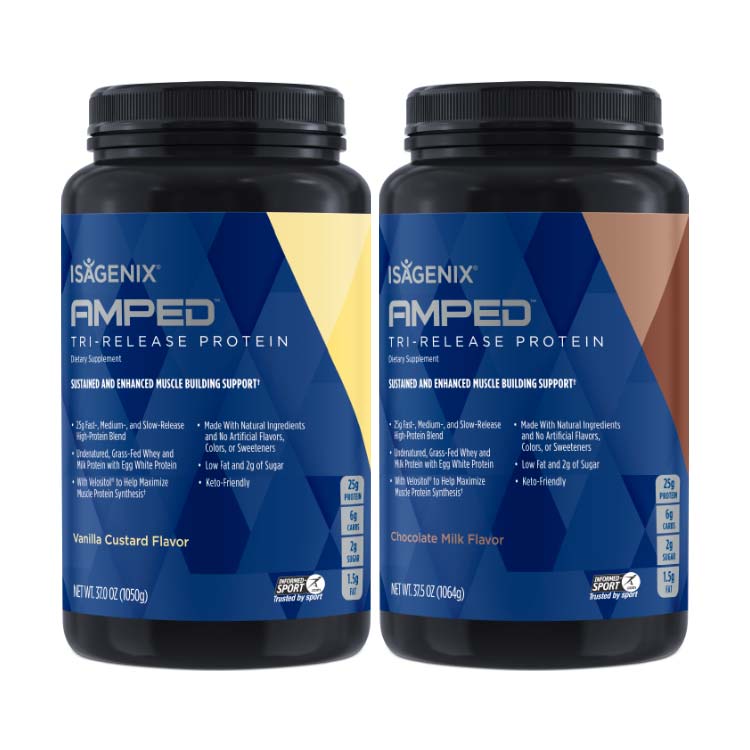 Boost Muscle Protein Synthesis and Recovery
MPS is your body's natural process for developing muscle fibers after you exercise. By adding a protein supplement featuring three proteins that offer a fast, medium, and slow amino acid release, you can help optimize this process. Develop more lean muscle, recover quicker, and achieve the results and body shape you're working hard for.
Experience Results With Uncompromised Ingredients
AMPED Tri-Release Protein is made with quality no-compromise ingredients including undenatured whey protein isolate, milk protein concentrate, and egg white protein. The milk and whey proteins come from grass-fed cows that have not been treated with hormones or routine antibiotics, resulting in responsibly sourced three proteins. It is also Informed-Sport certified providing assurance that the product has been tested for a wide range of substances prohibited in sports performance.
Your Protein, Your Way
A convenient way to add protein to a smoothie or meal.
Informed Sports Certified
At Isagenix, we produce products that are safer for athletes all over the world. For this reason, we are pleased to announce that the AMPED™ line (as well as other performance-focused Isagenix products) are now Informed-Sport Certified. Everyone from competitive athletes to everyday performance enthusiasts can feel confident knowing that their Isagenix products have been tested for banned substances.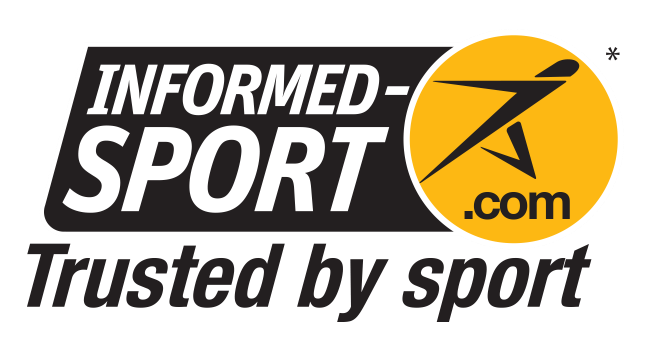 REAL RESULTS WITH ISABODY CHALLENGE