What Makes BĒA™ the Best?
---
One 12-ounce can is packed with vitamins, adaptogens, and everything you want (and skips the stuff you don't).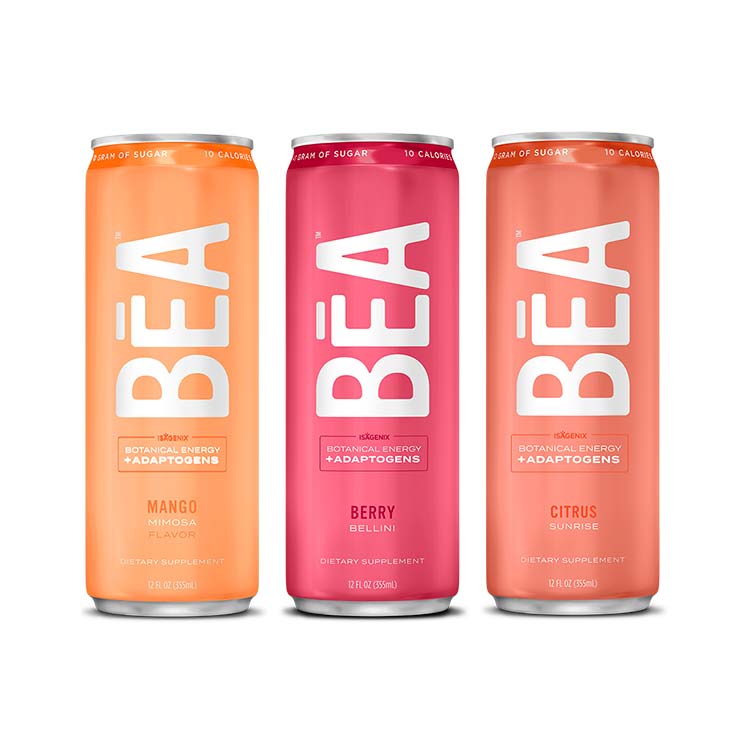 Real, Raw Nutrients
Made with nutrients and vitamins, including antioxidant vitamins A, C, and E sourced from raw fruits and vegetables.
10 Calories and <1 Gram of Sugar
So light, your waistline won't even notice.
125 Milligrams of Caffeine
About the same as a cup of coffee, but naturally sourced from green tea.
Adaptogens
Loaded with powerful adaptogens like ashwagandha and shiitake and maitake mushrooms to balance your day and make you feel amazing.*
Naturally Sweet
Naturally sweetened, unlike those other energy drinks.
* These statements have not been evaluated by the Food and Drug Administration. These products are not intended to diagnose, treat, cure, or prevent any disease.