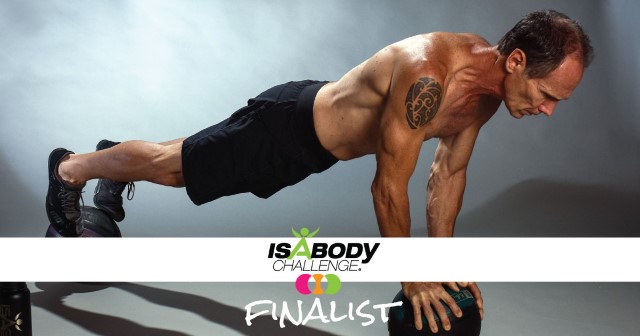 When Randie Peters and his wife, Kathy, moved to Hawaii, they felt like they were living in paradise. Randie had always been fit, but after moving, he and Kathy started eating unhealthily. One day, Randie took a look in the mirror and didn't like what he saw.
"I didn't even recognize myself," he said. "I had no muscle definition; I looked like an old man."
Shortly before Randie took that long look in the mirror, Kathy had been introduced to Isagenix. Randie saw the results Kathy experienced and decided to give Isagenix a try. He began sneaking Kathy's product and liked the increased energy he was feeling. Kathy realized she was short in her supply and made Randie sign up for his own Isagenix account. From that moment on, Randie's life changed for the better.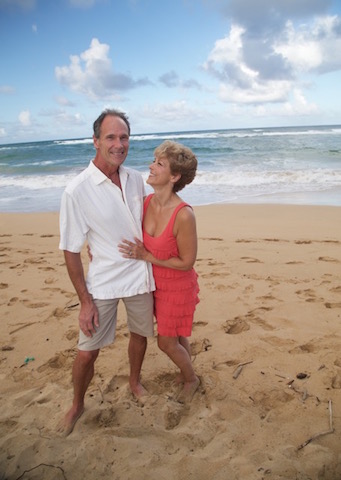 No Need for Weights
Once Randie and Kathy were using the products together, they hired a personal trainer and started taking yoga classes. Then after a gym was built within walking distance of his house, Randie joined – though, at first, he wasn't a gym person. Initially, Randie used the exercise machines that were tucked in the corner because he felt intimidated to venture out into the rest of the gym. But one day, he found himself drawn to the Olympic rings hanging toward the back of the gym and decided to give them a try.
"I grabbed hold of the rings and I said to myself, 'I'm gonna learn these things,'" Randie said. "And that's where I truly found my inner love as far as exercise: body movement and body weight."
Randie realized he didn't have to use the exercise machines or the huge, intimidating free weights at the gym. He soon realized he could get a complete workout by using his body as weight through planks, pushups, and handstands.
Once Randie developed a workout routine, he was inspired to enter his first IsaBody Challenge® after seeing his wife's amazing success. Little did he know that this Challenge would be his first of many. Randie's motivation for his first Challenge was simply to earn the free IsaBody T-shirt and $200 product voucher, but as he participated in Challenge after Challenge (he is currently in his 12th!), he focused on transforming his body and inspiring others. Overall, Randie has put on 15 pounds of lean muscle.*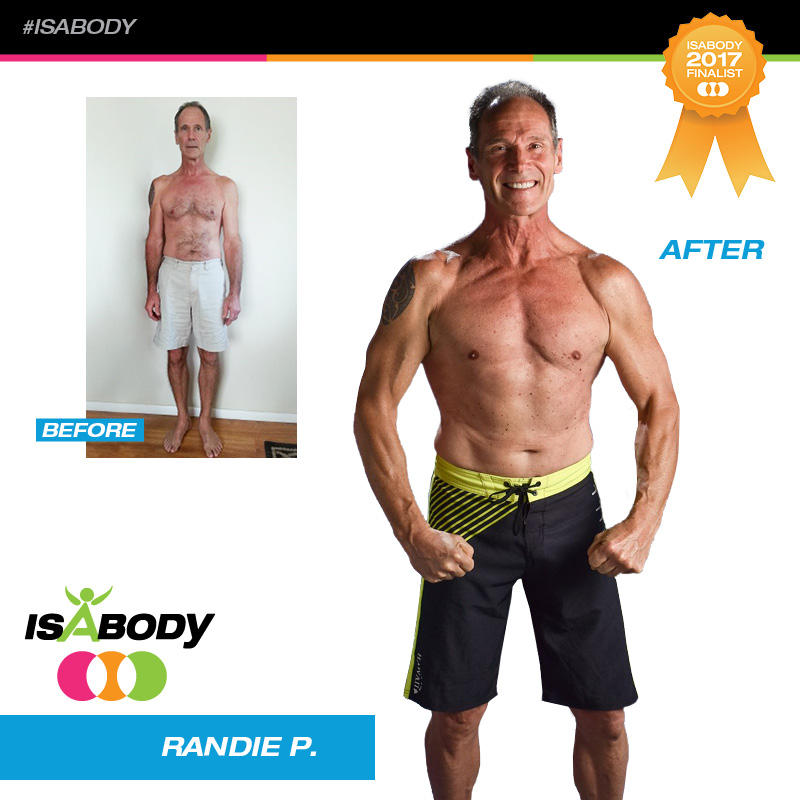 Inspiring Others
Even though he doesn't use weights or exercise machines in his workouts, Randie still enjoys going to the gym because he truly hopes to inspire and help others. Fellow gym-goers, especially those younger than him, are regularly approaching Randie, asking how he attained such great physical fitness while in his 60s.
"When I go to the gym, I feel like I'm going to inspire someone. I'm going to meet a new person," Randie said. "I could keep it to myself, but I don't want to."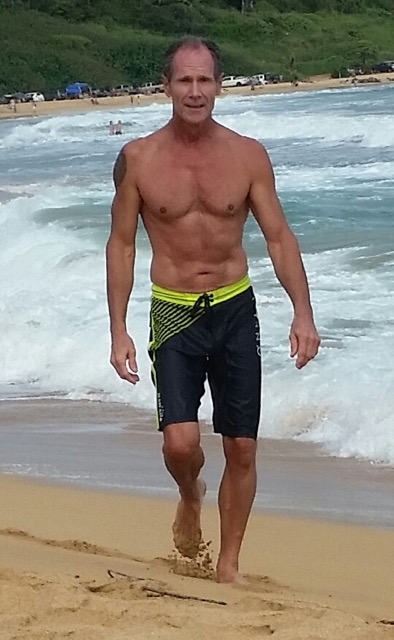 He shares with others that his physical fitness and transformation are mostly the result of good nutrition; his daily nutrition includes some of his favorite Isagenix products, which are plant-based Rich Chocolate IsaLean® Shake Dairy-Free, Chocolate Berry Bliss IsaLean Bar Dairy-Free, all the AMPED™ products, and e+™ shots.
For people who approach Randie asking how to succeed with IsaBody and their physical transformations, his biggest tip is to trust the process completely.
"Trust the process, whatever your goal is," he said.
He is also a firm believer of being a product of the product, which is why he loves wearing his IsaBody shirts everywhere, especially the gym. He even tries to wear his IsaBody T-shirts out to fancy dinners with Kathy!
"I've tried," he said. "Not gonna happen!"
Healthy Aging
Randie and Kathy work together at a retirement community, and being at work is a daily reminder for them to keep maintaining their health and fitness. They see how their lives could have taken a different turn if they didn't choose a lifestyle conducive to Isagenix and IsaBody. They are also members of the Prime Time movement, a group of Isagenix customers who focus on healthy aging, and who hope to connect and inspire people that embrace life at any age.
"I just want to be the best I can be when I'm 90 or 100," he said.
Looking toward his future, Randie knows he will always be in an IsaBody Challenge. He hopes to focus on growing his Isagenix business with Kathy, and most importantly, continuing to help and inspire others.
*Results not typical. Weight loss, muscle gain, lifestyle, and other results depicted here reflect exceptional individual experiences of Isagenix Customers and should not be construed as typical or average. Results vary with individual effort, body composition, eating patterns, time, exercise, and other factors, such as genetic and physiological makeup. In a two-phase study performed from 2015-2016 by Skidmore College in New York, researchers evaluated use of Isagenix products for weight loss. As part of the weight-loss phase, the participants took part in a calorie-controlled regimen of Shake Days and one Cleanse Day per week and lost an average of 24 pounds after 12 weeks. View the study results.