CLEANSE FOR LIFE
---
Cleanse For Life®  is a synergistic blend of natural cleansing herbs and antioxidant botanicals to help support the body's own detoxification processes.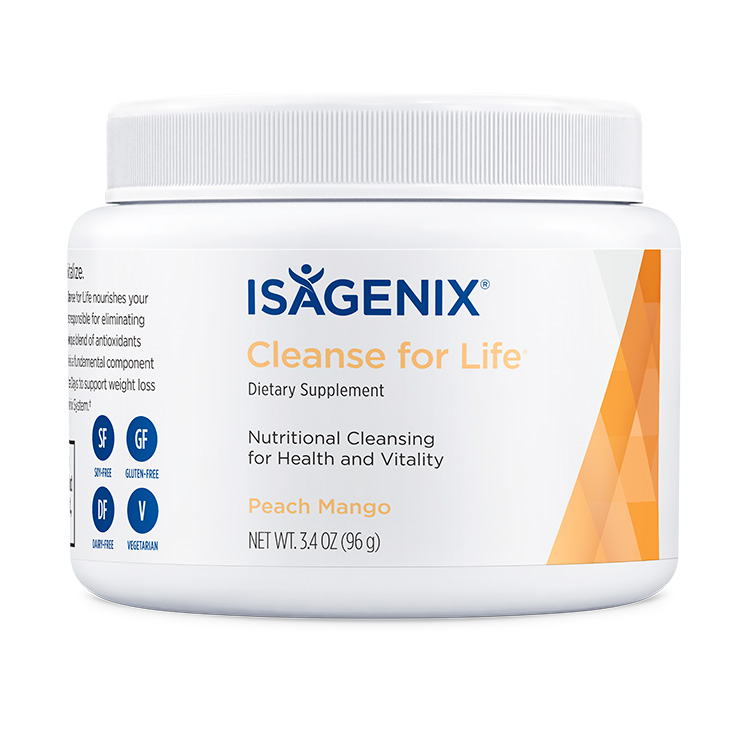 NOURISHES THE BODY
Unlike laxatives and other cleanses, Cleanse for Life has vitamins and minerals to nourish the body and promote better health.
CLEANSE YOUR WAY
Take Cleanse for Life daily as part of a balanced diet to promote better health or use it as part of a one- or two-day intermittent fasting deep cleanse for additional benefits.
CONVENIENT AND PORTABLE
Cleanse for Life is available in liquid and powder canisters, and a 2-ounce shot that's great for anyone on the go!
* These statements have not been evaluated by the Food and Drug Administration. These products are not intended to diagnose, treat, cure, or prevent any disease.