What makes our collagen as good as homemade — without the hassle?
---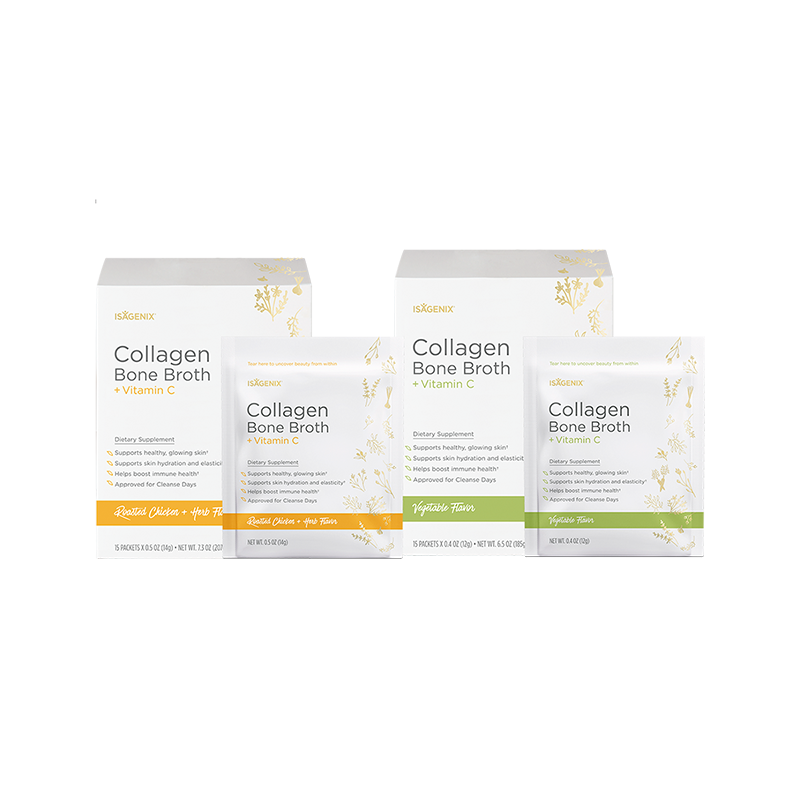 No matter how you use it, whether mixed with hot water, as a soup base, or in your favorite recipes, it's what's inside that makes each serving so unique.
Collagen Peptides
Made with responsibly sourced collagen types I and III, a highly soluble and rapidly absorbent form that contributes to skin function.*
Vitamin C
80 milligrams of nature's antioxidant to enhance collagen production and boost immune health.*
Tri-Amino Acid Complex
A powerful combination of glycine, proline, and hydroxyproline amino acids that support optimal collagen synthesis.*
Bone Broth Protein
Sourced from grass-fed cows that are never treated with routine antibiotics or hormones.
* These statements have not been evaluated by the Food and Drug Administration. These products are not intended to diagnose, treat, cure, or prevent any disease.