At 21, Annette left her home in Guyana, South America, to come to the United States. Political unrest in Guyana took her father's life, which motivated Annette to pursue the American dream.
Annette became a successful realtor and investor, got married, and built a family. It wasn't until her divorce years later that she began to spiral downward. Annette felt like a prisoner in her own body – battling health issues, weight gain, respiratory illness, and depleted energy.
"It was a low point in my life," Annette explained. "I was sad and had little energy."
Becoming a Runner
In 2013, a friend introduced Annette to Isagenix. She began to use the products and noticed a shift in her energy and a boost in her mood. She even took up running, which was something she had never done before.
"I was not athletic at all," she said.
Because of her newfound energy and passion for running, Annette entered a half marathon and then decided to take it up a level and run a full marathon.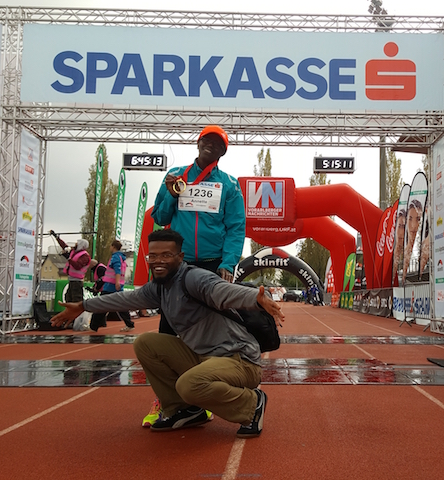 Running marathons became somewhat of an obsession for Annette, and she entered races across the United States and all over the world. Her training consisted of waking up at 4 a.m. three times a week and driving almost 40 miles from her home to train. After training, she would drive home for another workout on her own.
Starting the Transformation
As a marathon runner, Annette's workouts consisted of a lot of cardio, so when she joined the IsaBody Challenge®, she wanted to build lean muscle and create definition. Annette hired a trainer and hit the gym, but learned that though she was working out regularly and running marathons, her body fat percentage was higher than it should have been.
"I was committed to transforming my body with the help of Isagenix products," Annette said.
Bikini Goals
Annette's next goal was to enter a bikini competition, even though she had never owned a two-piece bathing suit. At 54, Annette was competing against women in their 20s and 30s. She entered five categories and won first place in two of them!
"I want to defy the odds to show people that a 50-year-old can look fabulous," Annette said.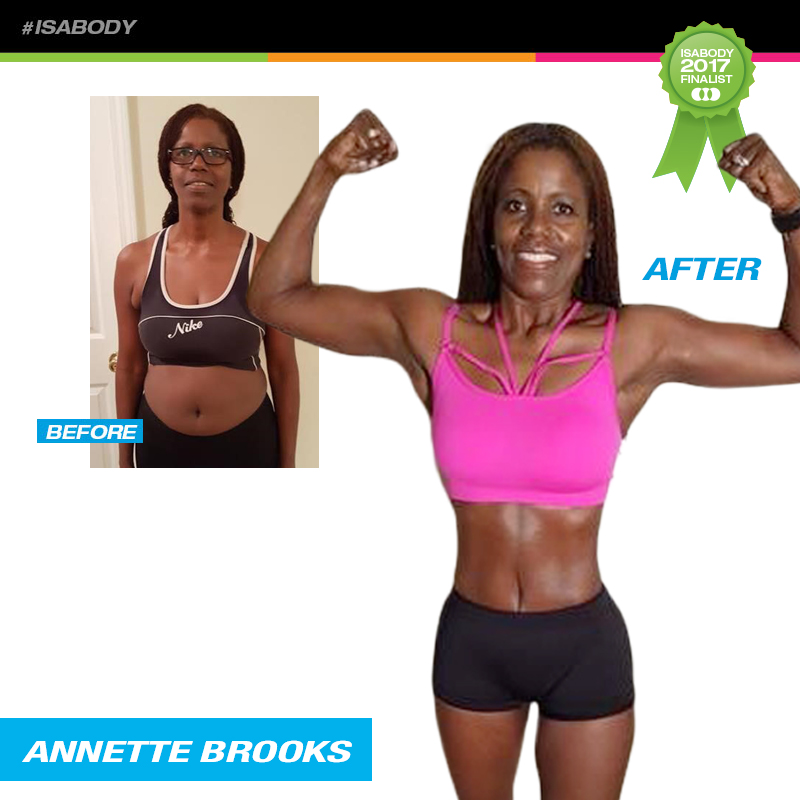 Throughout her Challenge and her bikini competition, Annette regularly used Isagenix products, especially the AMPED™ line, e+™, IsaLean® PRO Shake, Cleanse for Life®, and Ionix® Supreme.
Overall, participating in IsaBody has showed Annette the importance of perseverance and determination. Her next major goal is to run marathons in all seven continents, pursue her Isagenix business full time, and inspire others, especially women.
Annette never thought that 33 years after leaving South America she would be pursuing her American dream.
"No more running for a better opportunity," she said. "I am here to stay!"
Results not typical. Weight loss, muscle gain, lifestyle, and other results depicted here reflect exceptional individual experiences of Isagenix Customers and should not be construed as typical or average. Results vary with individual effort, body composition, eating patterns, time, exercise, and other factors, such as genetic and physiological makeup. In a study performed in 2012 by University of Illinois at Chicago researchers, subjects lost an average of 9 pounds with an average of 2 pounds of the loss from visceral fat after 30 days on an Isagenix System. The subjects also had a greater level of adherence and had more consistent weight loss from week to week compared to subjects on a traditional diet. View the study results. ​