Complete Essentials™ with IsaGenesis®
---
Fortify your body with a balanced blend of high-potency vitamins, minerals, antioxidants and omega-3 fatty acids to support complete daily nutrition.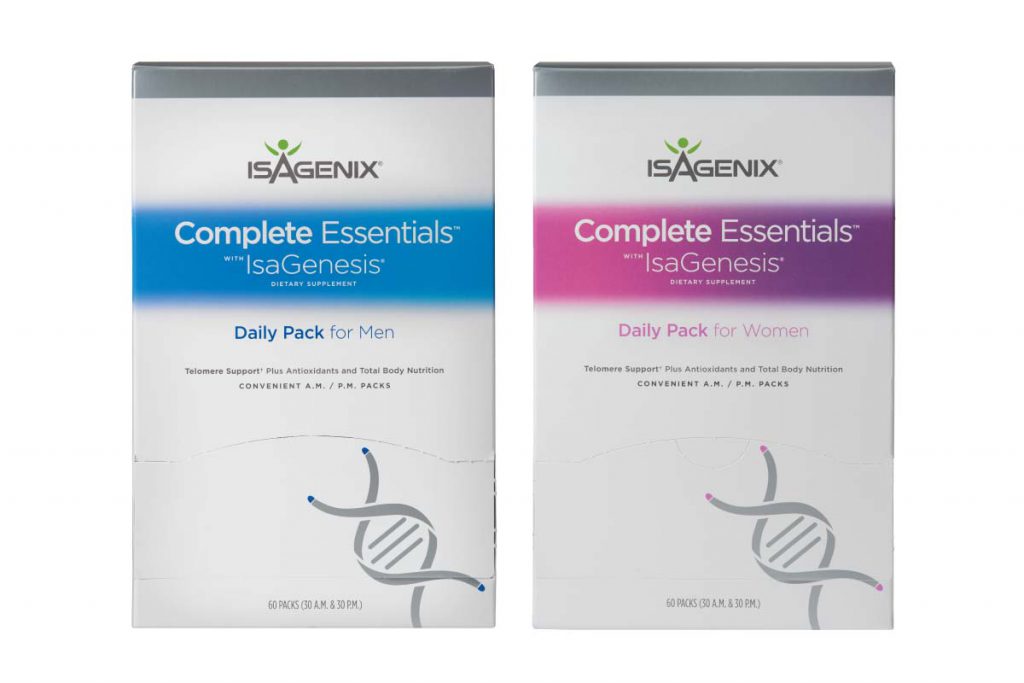 IsaGenesis®
With the inclusion of IsaGenesis into this daily pack, you receive a unique blend of powerful bioactive herbs and antioxidants that work to support healthy aging and telomeres.*
Gender Specific
These daily packs are formulated to meet the latest in nutritional science. They contain beneficial doses of key nutrients that are tailored to meet the nutritional needs of both men and women.
Ultimate Convenience
No guesswork here — all you need for foundational health in an AM and PM pack
for better absorption and convenient, effective doses throughout the day.
REAL RESULTS WITH ISABODY CHALLENGE