What's Inside
Mother Nature gave us all the ingredients to naturally manage stress. We put them all in one place.
---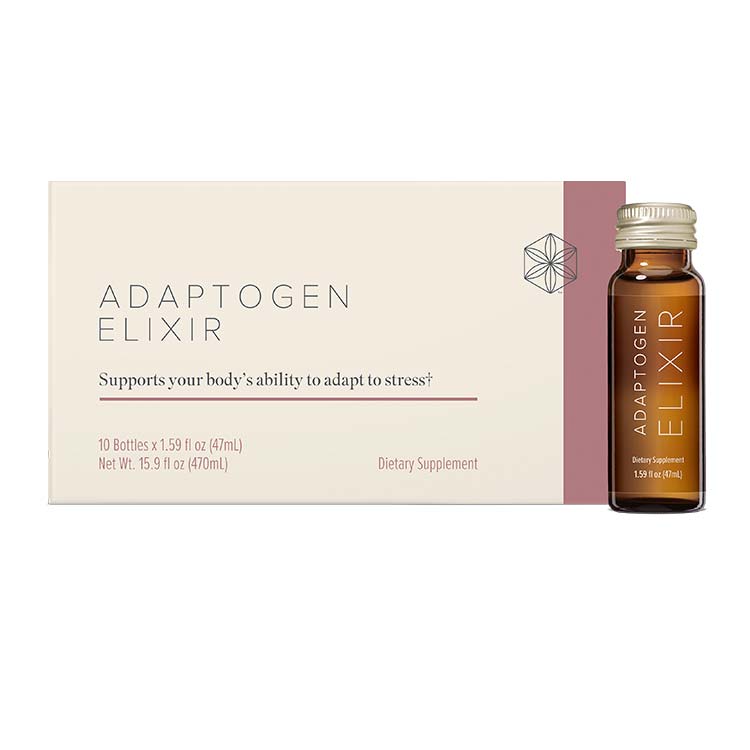 Ashwagandha
The time-tested relaxation adaptogen used throughout the world.*
Rhodiola
Manage the impact of physical and mental stress with this versatile adaptogen.*
Schisandra
Also known as the endurance adaptogen, schisandra fights physical fatigue.*
Astragalus
A healing herb that keeps the immune system strong.*
Eleuthero root
Better focus and improved cognitive function, all thanks to this naturally occurring botanical.*
Sparkling kombucha tea
Keeps the body balanced and feeling its best.
* These statements have not been evaluated by the Food and Drug Administration. These products are not intended to diagnose, treat, cure, or prevent any disease.