AMP UP YOUR WORKOUT
---
AMPED™ Protein Bars are an excellent and convenient source of great-tasting, high-quality protein to help optimize performance and recovery.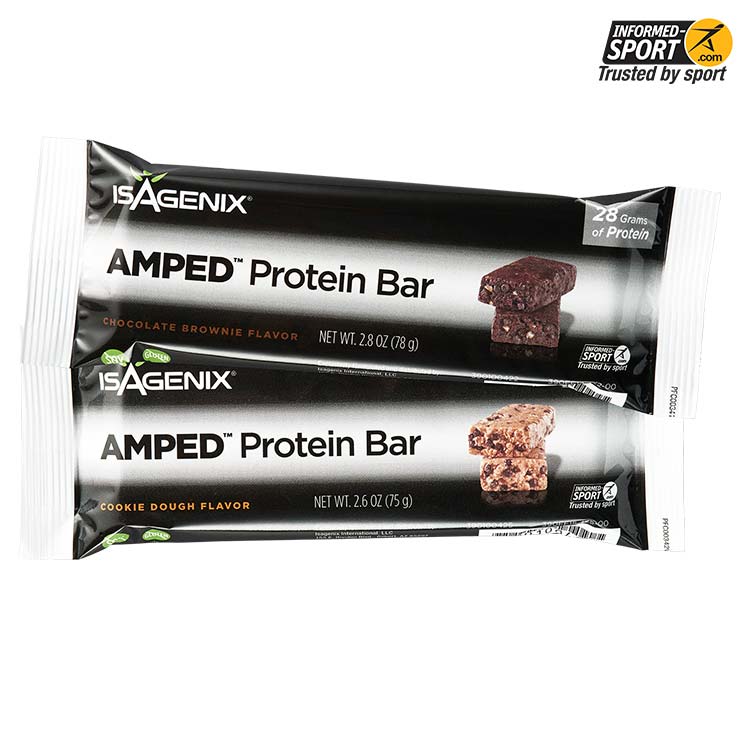 INFORMED-SPORTS CERTIFIED
All AMPED Protein Bars are Informed-Sport Certified providing assurance that products have been tested for a wide range of substances prohibited in sport.
KEY NUTRIENTS
Feed your muscles with 28 grams of whey-based protein and branched-chain amino acids.
CLEAN EATING
Each of these soy-free and gluten-free bars do not contain any artificial colors, flavors, or sweeteners.
Informed Sports Certified
At Isagenix, we produce products that are safer for athletes all over the world. For this reason, we are pleased to announce that the AMPED™ line (as well as other performance-focused Isagenix products) are now Informed-Sport Certified. Everyone from competitive athletes to everyday performance enthusiasts can feel confident knowing that their Isagenix products have been tested for banned substances.