What makes it so super?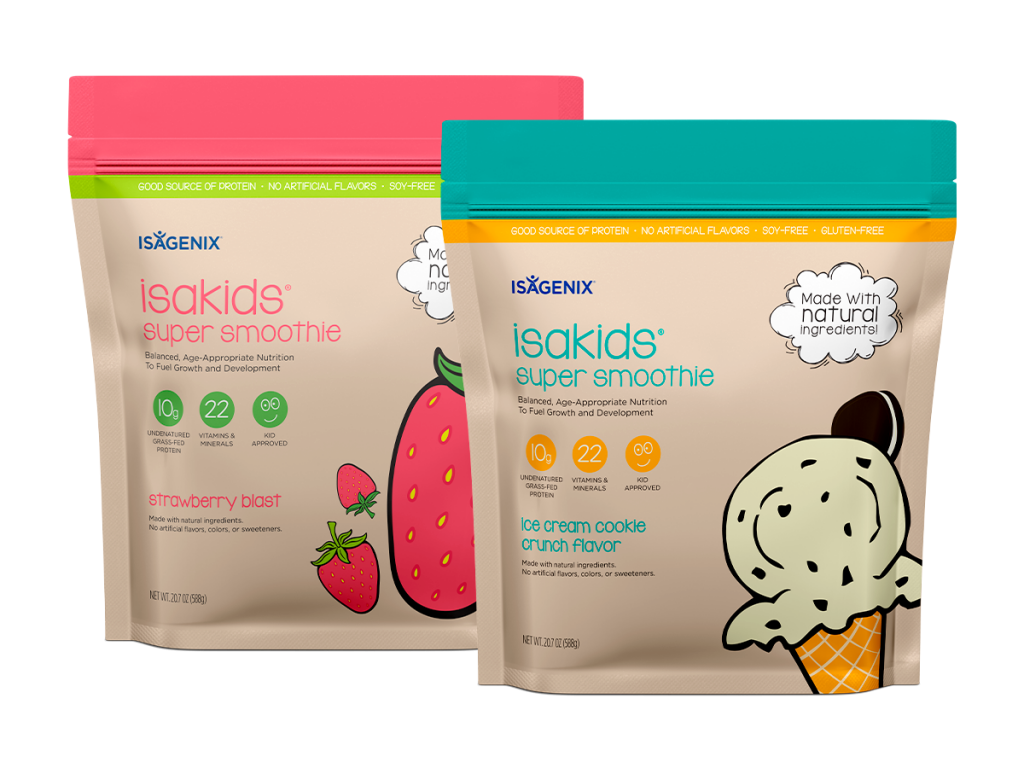 22 essential vitamins and minerals
These are the vigilant good guys who protect growing bodies.

10 grams of undenatured whey and milk protein
Sourced only by grass-fed cows that have not been treated with hormones or routine antibiotics. Supporting growth and development is simply moo-valous!

Antioxidant vitamins A, C, and E
These free radical superheroes help guard against lurking villainous toxins.

Vitamin D
This vitamin helps the body absorb calcium, which is used to make bones strong.

3 grams of fiber*
Does your kid get enough fiber essential for good nutrition? Fiber from flaxseed, prebiotic fiber, and soluble fiber, makes bellies happy.
* IsaKids Super Smoothie provides 3 grams of fiber and contains 4 grams of total fat per serving.