What's Inside CBD Peppermint Oil Blend
---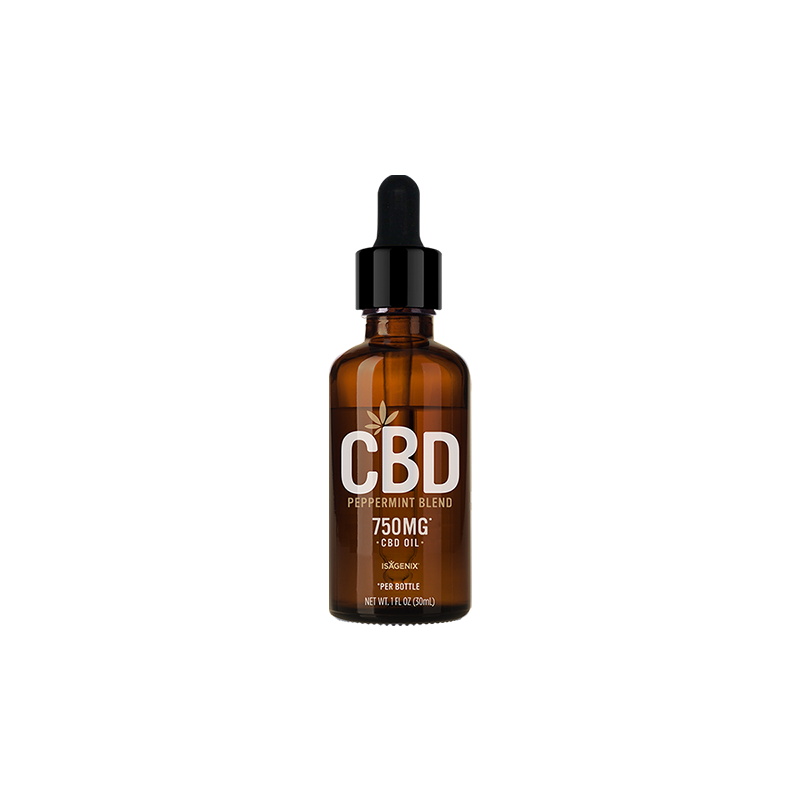 Our CBD Peppermint Oil Blend is a full spectrum formula that uses every part of the hemp plant and is blended with peppermint and coconut oils for a complete effect.
25 mg CBD/mL.
Cannabinoids
Phenols.
Terpenes.
Refreshing peppermint oil.
Soothing medium-chain triglyceride (MCT) coconut oil.
* These statements have not been evaluated by the Food and Drug Administration. These products are not intended to diagnose, treat, cure, or prevent any disease.
**Product is currently not available to residents of South Dakota or Idaho. See Product FAQ's on IsagenixHealth.net for more information.