Now Available for a Limited Time!
You've been dreaming this day would come, and now it's finally here! We're thrilled to announce we brought back Cookies & Cream IsaLean® Shake! For a limited time, you can have your cookie and drink it, too.
This delicious shake features crushed chocolate cookie bits atop rich, creamy vanilla goodness. Not only does it taste indulgent, but it also has 240 calories and 23 essential vitamins to help you stay on track and reach your weight loss goals.
Satisfy Your Cravings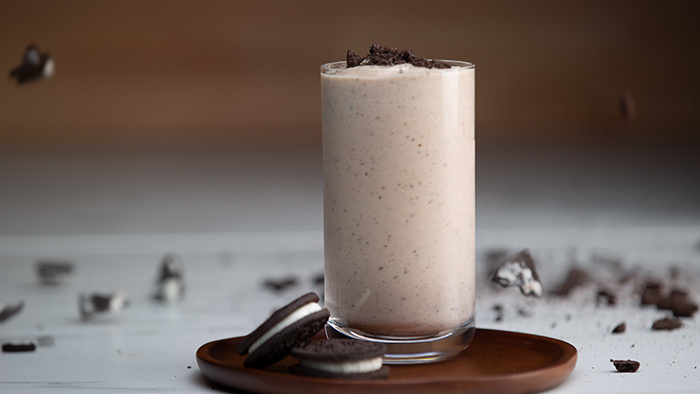 Did you know that sugar is found in almost all types of food, including those that are seemingly healthy, like bread, yogurt, salad dressing, and ketchup? So, even if you're trying to limit your daily sugar intake, you may unknowingly be fighting an uphill battle.
Fortunately, there are ways to help deal with sugar cravings. We spoke with Gillean Barkyoumb, Isagenix product education manager and registered dietitian, who shared a few tips to help you make better choices when that sweet tooth hits.
5 Health Tips
1) Eat every three to four hours. This helps make sure you are fueling your body and not getting pulled into temptations when you are low on energy.
2) Drink water. Sometimes hunger can be confused with thirst. If you find yourself heading to the pantry but are unable to pick out a snack that sounds good, you may just need to hydrate.
3) Don't stress. Stress can cause you to crave unhealthy, overly sweetened foods. Instead, recognize times of stress, and consciously choose to fuel your body with nutritious snacks and meals.
4) Get plenty of sleep. If you are sleep deprived, your body lacks energy, which triggers you to crave sugary foods.
5) Give in to cravings every once in a while. The goal is to make a better choice by practicing portion control or pairing your sweet treat (like an IsaDelight®) with healthy food, such as a few almonds and blueberries.
Get Your Cookies & Cream Shake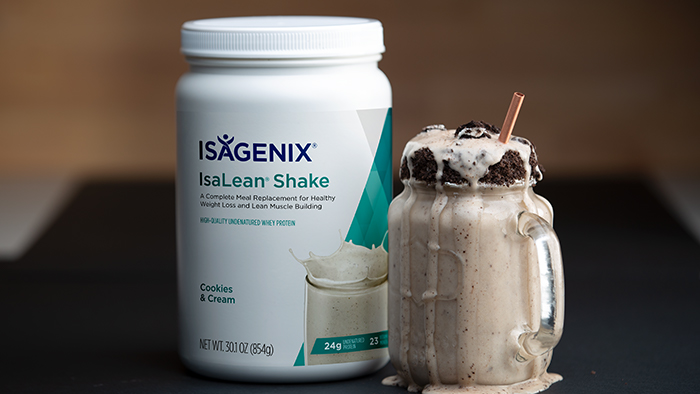 Want a balanced, sweet option that contains 9 grams of sugar per serving? Order limited-edition Cookies & Cream IsaLean Shake before it's gone!
The post Beat Sugar Cravings With Cookies & Cream IsaLean Shake appeared first on Isagenix News – IsaFYI.com.
Source: IsaFYI.com