CytoActives™
---
Support overall health at a cellular level. Formulated with highly absorbable CoQ10 plus resveratrol, vitamin D3 and tocotrienols* to support cell function.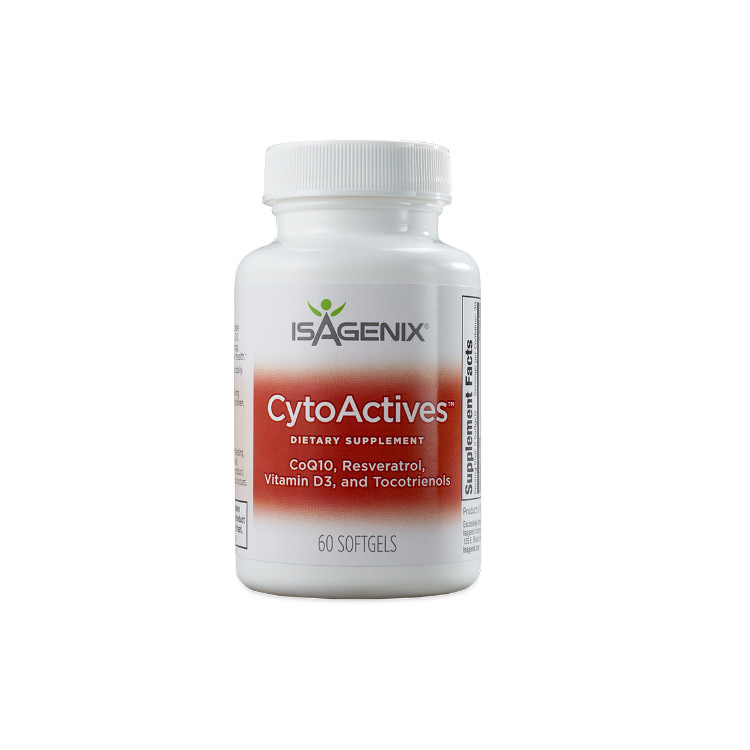 Active Vitamins
There's no other product on the market that includes our age-defying formula CoQ10, vitamin D3, and resveratrol that promotes heart, brain, kidney, liver and muscle health.*
Restoring Within
CytoActives™ works to support your body at the cellular level using the latest bioactive ingredients to help maintain important physiological reserves and functions that contribute to healthy aging.*
The Difference
CytoActives uses technology making our CoQ10 800% more absorbable than dry powder. Our lipid-solubilized stable CoQ10 had a 12-fold increase in bioavailability.*
STAY CONNECTED WITH OUR ISALIFE APP
Staying on track of your weight wellness program is easy with our IsaLife App which helps coach you through each step of your journey.
Find out more about the IsaLife App
REAL RESULTS WITH ISABODY CHALLENGE