Complete Essentials™ Daily Pack
---
Getting the right nutrients at the right time is the key to sustaining better long-term health. Even with the right food, most people don't get their daily recommended amount of nutrients for optimal health.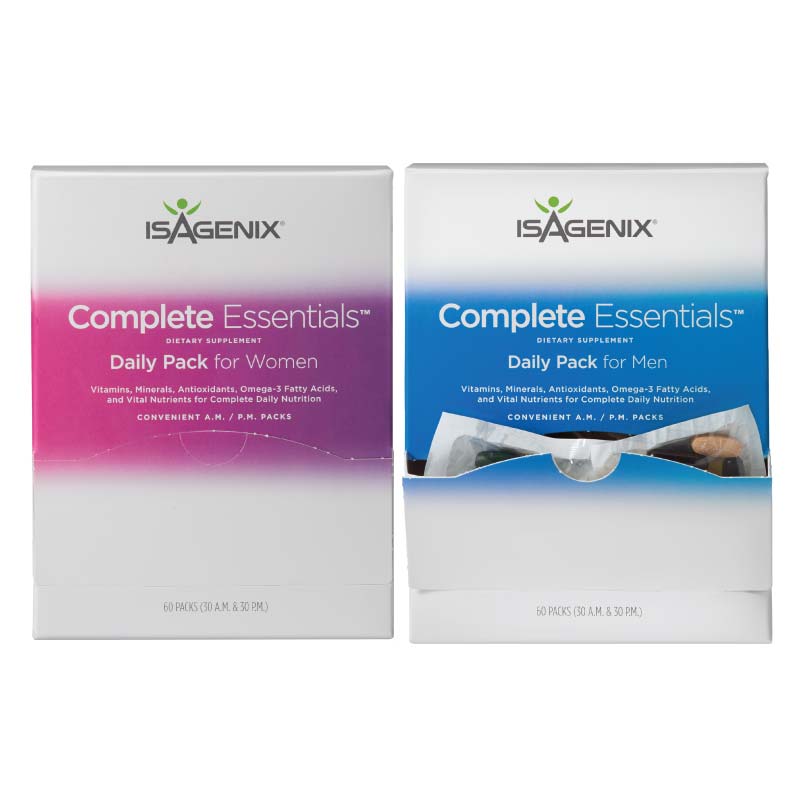 Ultimate Convenience
No guesswork here — all you need for foundational health in an AM and PM pack
for better absorption and convenient, effective doses throughout the day.
Targeted Nutrient Support
Optimal levels of nutrients provide superior whole-body nutritional support.*
Antioxidant Protection
This 30-day supply of vitamins helps support healthy aging at the cellular level.*
STAY CONNECTED WITH OUR ISALIFE APP
Staying on track of your weight wellness program is easy with our IsaLife App which helps coach you through each step of your journey.
Find out more about the IsaLife App
REAL RESULTS WITH ISABODY CHALLENGE