Tea Tree
---
Long known for its purifying properties, the tea tree leaf is distilled down to its simplest form to nourish your skin and scalp, gently and powerfully.
Essence: 100% pure and responsibly sourced essential oils. The very best nature has to offer.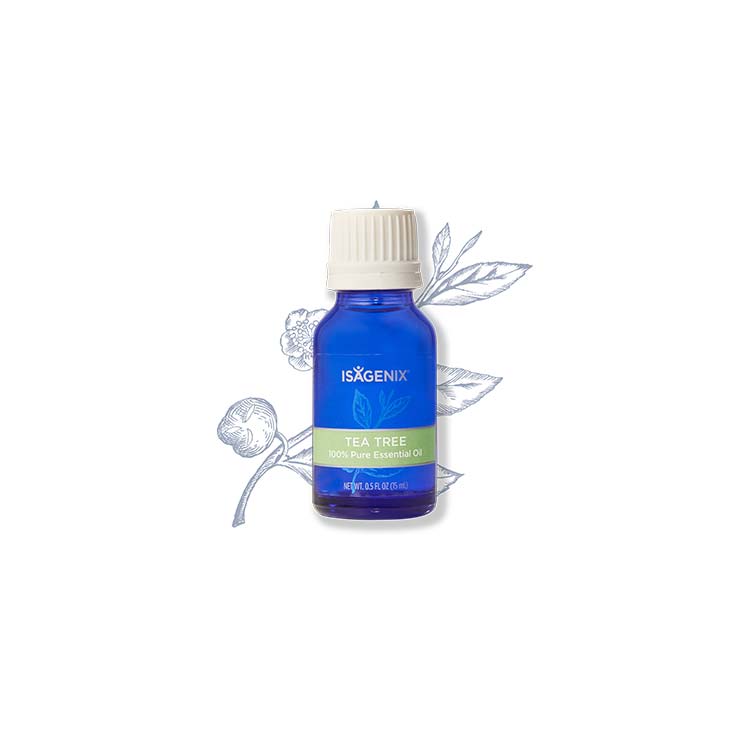 APPLY
Apply 1-2 drops of Essence by Isagenix Essential Oil to skin. To minimize skin sensitivity, mix with a few drops of Isagenix Coconut Application Oil.
DIFFUSE
Add 8-10 drops of Essence by Isagenix Essential Oil to the Isagenix Cool Mist Diffuser to fill the room with aromatic goodness.
DO NOT INGEST
Do not consume Airway™ Blend, Tea Tree, or Eucalyptus Essential Oils.
STAY CONNECTED WITH OUR ISALIFE APP
Staying on track of your weight wellness program is easy with our IsaLife App which helps coach you through each step of your journey.
Find out more about the IsaLife App
REAL RESULTS WITH ISABODY CHALLENGE